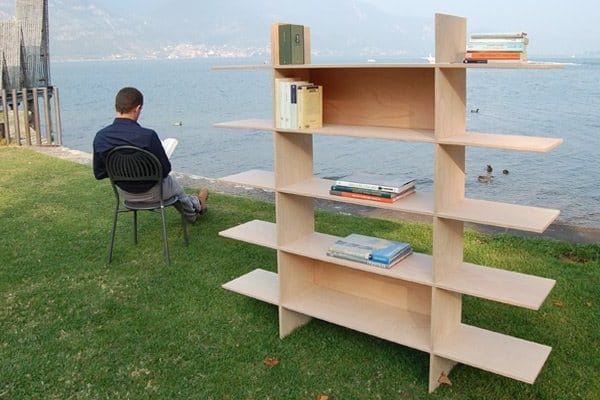 How to Build a Simple Bookcase Using a Wood Router
The woodworking router is one of the most versatile tools can do almost anything and everything. It is a tool that is ideally designed for the woodworker who is willing to try out different skills, and experiment on various jigs. However, for you to be proficient in your router usage, you need to keep learning about routing and other woodwork skills. In this article, we will delve into how to build a simple bookcase using a wood router. You do not have to be an expert to do this. You just need to maintain an open mind and be willing to learn.
Requirements
For you to come up with something decent, you need to get down to the lumber yard and buy some wood. You also need the right tools for the job. Here are the requirements:
At least one 1x12x48 wood for the top.
5 pieces of timber measuring 1x10x48 for the bottom, sides, top and the shelf.
1 piece of plywood of approximately 4x4x3/4 inches for the back of the shelf.
At least 4 pieces of 1×1 inches wood for supporting your shelf.
One piece of 6-inch piece of baseboard trim.
Table router.
Circular or hand saw.
Miter saw.
Power drill.
Counter sink drill bit.
Wood glue.
Square with the bubble level.
Some extra wood just for the spaces left out.
Step 1 – Prepare your Wood to Length
This is a crucial step when building your wood shelf. It helps you to have a picture in mind of how big your shelf will be. It also helps you to identify and fix your mistakes. Firstly, try to figure out how long you expect your shelf to be. Once you know that, you can cut your wood to size:
The wood should be ¾ inches thick. If you want to use a top decorative piece then ensure you cut the sides to at least 1-1/2 inches shorter than the expected size of the shelf. For instance, if you want a 20-inch tall shelf, then cut the side pieces to 28-1/2 inches tall.
Cut the top piece to your desired length.
Cut the decorative piece for at least 1-1/2 inch longer when compared to the top piece so as to add some elegance.
Cut the shelf supports to approximately 9 inches so that they can fit perfectly.
Step 2 – Route the Top
Begin with the one 12×48 wood piece for the top. It adds an extra thickness to your shelf and adds up some aesthetic value. Use your router to cut the board to length and give it a nice edge. You can do this yourself or pay your neighbour at the lumber yard a few bucks to do it for you. Alternatively, you can use a sander to give the top piece a smooth and rounded edge.
Step 3 – Side Support Attachment
The side support holds your shelf against gravity. If your side boards lie side-by-side then you can add shelf supports inline for a nicer touch. The side boards are level so they prevent your books from falling to one side.
Step 4 – Drill Bit
Drill a pilot hole and get a counter sink. Use a drill bit that can do both of these. You can buy a set of four at an affordable price. They come in different size heads for different screw sizes as well.
The pilot holes are important since they keep the wood from splitting. As for counter sinking, it adds up an additional beauty to the piece of work.
Step 5 – Fix the Top and Bottom
This process is easier said than done since gravity will prove to be a challenge. The pieces will keep falling from time to time as you try to fix them. You might need the help of a child, a friend, or a well-trained dog who will hold one of the sides as you screw the top piece and one of the side boards.
Once you are done with connecting the top to one of the sides, turn it carefully and do the same for the other side. Another easier option would be to lay the unit on the ground and fix it from there.
When done with the top, fit the bottom shelf side support into place. You will also experience some challenges with gravity as you do this. Your piece of work now looks like something.
Step 6 – Prepare the Back of the Shelf
Place the plywood piece on the floor and put the skeleton structure of your shelf on its top. Trace the outline of the box and ensure you position it in such a way that it requires the fewest number of waste cuts.
Once you get the right size, cut it out and drill some pilot holes then attach it to the back of the shelf. You may as well use some little wood glue for attachment.
Step 7 – The Top and Shelf
You can now add your decorative top piece. Do not put the middle shelf at this stage since it is a challenge to get a drill in there.
Position well the top piece to ensure it aligns perfectly with the back of the shelf. It should also result in an approximately 1-inch overhang at the front and ¾ inch on the sides. Screw and glue it there. You can now insert your centre shelf.
Step 8 – Add the Trim
This may be the most challenging part of your project. Cut the sides first then the front while ensuring you do this carefully. You can also use some fake wood then sand it down for a perfect finish.
Step 9 – Finally Paint and Fill in the Shelf
Paint your shelf with a colour that complements your interior and fills in your books. Your shelf is now complete and you can now proudly welcome others to come and see what you have built from scratch.