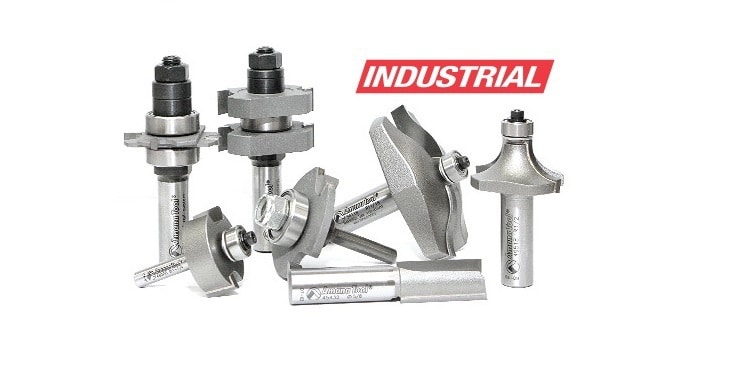 Why Choose Amana Router Bits?
With the many router bit manufacturers in the market today, it is never an easy decision for one to identify and choose a manufacturer to buy from. Many of the manufacturers place a high profile on their accessories and this is highly tempting especially if you are a beginning wood worker. But have you ever heard about the Amana brand?
Well, it is one of the few brands that have earned a good reputation in the competitive wood working tool manufacturing market. It is known for its signature wood working tools and accessories. We shall delve into some of the reasons why you should choose Amana router bits.
What Makes an Ideal Router Bit?
Before you choose any type of router bit, it is wise to understand what to look out for in a bit. Below is a summary of the key credential to evaluate;
Bit Material: Perhaps this is one of the most obvious features to consider. Router bits come in three different materials namely: High-Speed Steel, Solid Carbide, and Carbide Tipped. To get the most of your money, choose a carbide router bit.
High-Speed Steel Bits are the most affordable and are ideal for softwood and light plastics. The Carbide Tipped remain sharper for longer and are ideal for working on hardwoods and other hard materials. The Solid Carbide Bits are the most expensive among the three and are designed for certain applications. They are perfect for tasks such as mortising, pattern cutting, and laminate trimming.
Router Bit Shank size or collect: You can either choose ¼ or ½ inch collets when it comes to your router bits. Some routers may accept both sizes whereas other may only be compatible with the ¼ inch collet. Therefore the size of the router bit shank will affect which router bit you can buy.
Manufacturer: When it comes to the quality of a product the manufacturer's reputation plays a crucial role. A manufacturer that is well-known for designing high-quality products should be your ideal choice if you are considering buying a router bit(s).
Desired profile: There are endless options available when it comes to the router bits profiles. The type of profile you choose will largely depend on your preference and the kind of task it will be subjected to. Apparently, you will realise that most of the profiles available in the market have been categorised into a handful of elements that take various sizes and sequence to bring out unique contours. Some common profiles include straight spiral, chamfer, straight pattern, V-bit, round-over, cove, dovetail, straight trim bits, straight, and many others.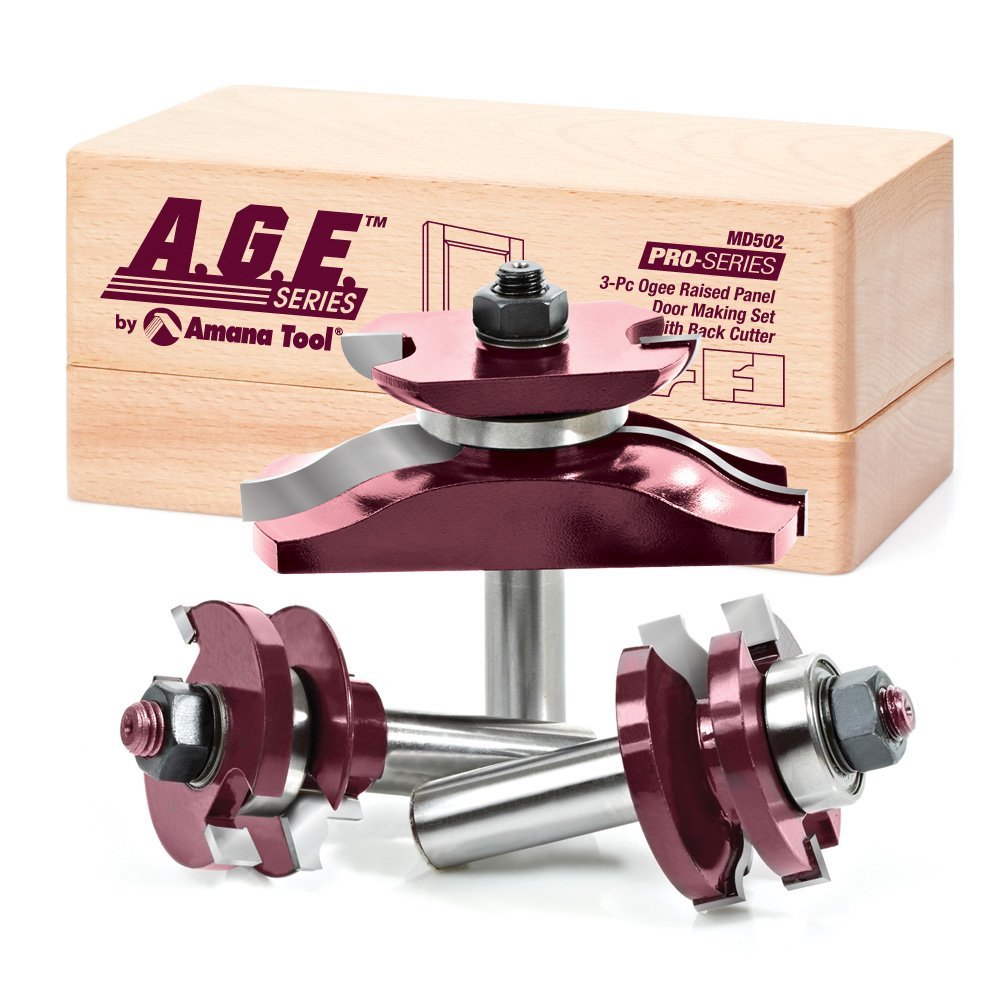 General Guideline When Buying Router Bits
While making the decision to buy router bits, bear in mind the following philosophies as guidelines:
Buy the bit profiles one at a time as and when needed for a specific project. By buying what is needed it ensures you only purchase what you can use. It also saves on cost since buying a lot at once is costly.
Purchase a pre-assembled set that is general purpose since it gives you a variety of profiles to choose from as and when needed. This will reduce cost per bit.
About Amana Tool
With over 40 years of industry experience, Farmingdale N.Y's Amana Tool is known for its solid carbide and carbide-tipped router bits. It is known for high-quality tools and accessories for woodworking, aluminium and plastic industries. Some of its popular wood working tools include shaping cutters, saw blades, boring bits, router bits, and many others.
Amana is synonymous with quality. The company's products adhere to stringent quality standards and its raw materials are sourced from reputed suppliers. It is one of the first manufacturers to comply with the Holz BG German standard that regulates safety and quality of products.
Amana Tool router bits are manufactured using special carbon alloy steel in addition to vanadium particles. These components improve the structural integrity of the bits and inhibit corrosion and other internal defects. High-tech machinery is used in designing the router bit bodies within a single clamping resulting in bits that have superior centricity, balance, precision, and symmetry.
Why Amana Router Bits?
Amana router bits are designed such that they deliver highest quality cuts, high-class efficiency in cutting, long tool life, and easy re-sharpening. They are preferred by amateur, intermediate, and professional wood workers due to the following reasons:
They are made with high quality and long lasting European micrograin and sub-micrograin carbide.
Feature thick carbide that allows the wood worker to re-sharpen the router bit multiple times with no compromise on router bit quality and efficiency.
Amana bits are made with different carbide grades for each unique material.
They are made with silver induction brazing that result in maximum carbide bonding which ultimately gives the bit maximum strength.
They guarantee maximum safety and quality since they comply with Holz-BG German standards for quality assurance.
They come with the centerless ground shank that guarantees a perfect fit.
They feature multi-axis grinding.
Since the bodies are manufactured in the single clamping, the router bits manufactured come out with a superior balance, centricity, symmetry, and maximum precision.
They are made only with solid bar stock steel making them the strongest and most durable router bits.

Amana Router Profiles
There are literally dozens of profile options to choose from when it comes to Amana router bits. Wood workers can choose from any of the following:
Dovetail bits: 1/4 inch shank, ½ inch or with bearings.
Cove Router Bits: Classical cove and bead, cove with Bearing, Cove Edge, or Classical Cove and Bead.
Bevel Trim Router Bits: Combo Bevel and Flush, 2-Flute,4-Wing Cutter Assembly, and 3-Flute.
Bowl and Tray, Core Box, and Ball End router bits.
Others: Chamfer bits, corner/edge router bits, drawing the line, architectural and crown moulding bits, and drawing line router bits.
Summary
If you want to buy the best router bits, it is wise to buy from a manufacturer that has sufficient industry experience and adheres to required standards. Amana Tool is one of the most reputed router bit manufacturers. It is known for top quality router bits and other useful woodworking tools.