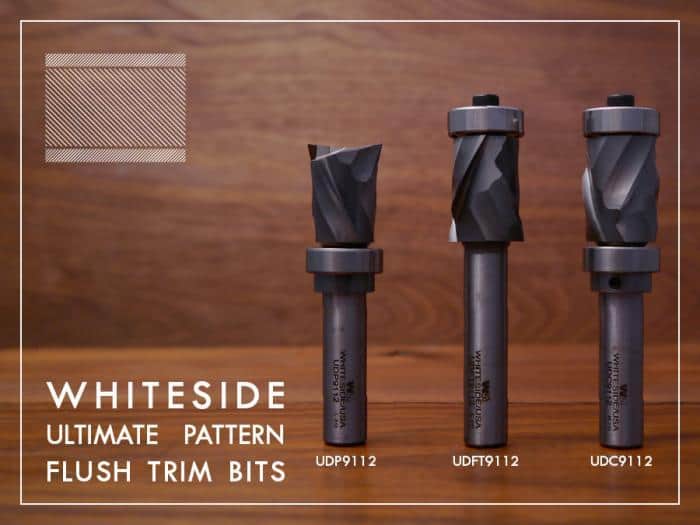 Why You Should Choose Whiteside Router Bits
Every woodworker understands the fact that excellent quality woodworking is not only determined by the type of wood router used, but it is also affected by the type of router bits in use. There are numerous types and designs of router bits in the market currently and therefore it seems rather daunting for a beginning woodworker to know what to look out for when purchasing the router bits. Nonetheless, we shall delve into what to look out for when buying your router bits. We shall also demystify why Whiteside Router Bits are ideal for you.
Why this type of Router Bits Matter?
So you now have everything ready and well-set for your project? You have already laid down a road map for your project, all the materials are ready on the work bench and you have already set aside the time for your project. Is it not the time to begin now? Well, not so fast. Before you begin any project, it is sagacious that you have the proper tools for completing the job. On top of this, it is important to ensure you have quality router bits in place. This is a key determinant for any successful project.
The router bits used to shape the project, therefore, if they are off, so is your project. While many factors may be considered when choosing the ideal router bits, we will mainly look at the major factors such as shank diameter, material and the manufacturer.
Shank Diameter
When considering the shank size of the router bits there are two diameter options to choose from: ½ inch and ¼ inch. For a smoother cut and less vibration, choose ½ inch diameter since it is stronger and stiffer. Some wood routers may use only ¼ inch you should look at this factor before buying your router. The reliability and the longevity of the ½ inch make them more impressive.
Router Bit Materials
The type of material used for making the router bits is so important since it determines durability and reliability of the router bits. The main materials used in making router bits include carbide or high-speed steel.
High-speed steel is made from carbon steel and therefore they are resistant to excessive heat. The bits will maintain the strength for longer. On the other hand, carbide tip bits are harder than HSS and normally hold an edge for longer. In terms of lifespan, experts rate carbide bits higher. It is stipulated that carbide bits can last for up to 80 to 90 percent longer than high-speed steel router bits.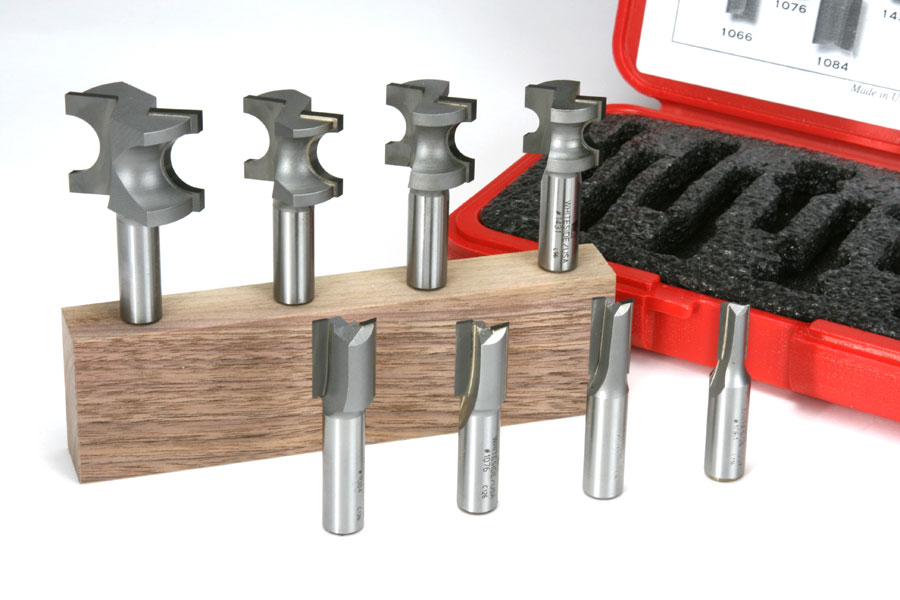 Note: While carbide bits may out-compete HSS router bits, it is important to note that carbide bits require utmost care when being handled and stored. The carbide bit tips are brittle and that explains why they should be handled with care. If handled correctly, carbide bits stay sharp for longer and deliver cleaner cuts when compared to the HSS router bits.
Manufacturer
It goes without saying that where you purchase your router bits is important. Whether you spend a penny or a million on your bit, you would want to ensure you get something that is worth your money. Even though several companies that manufacture router bits exist in the market, buy from a manufacturer you trust.
Whiteside Router Bits are popular in the market and have been ranked as the best when it comes to the best value and best overall. This was from a study conducted by the Fine Woodworking Magazine where 18 different router bits were studied and compared during the test. This was in an attempt to find out the bits that give the smoothest cut.
About Whiteside Machine Company
Established in 1970 in Bill Whiteside's basement, Whiteside has grown from being a supplier of tooling to NC's massive furniture market to one of the world's most reputed machine firms. It is a family-owned business that now stands on a 40,000 square foot factory located in Claremont, North Carolina.
Whiteside supplies a full range of US-manufactured router bits. The high-quality controls and precision manufacturing techniques used by the manufacturer make it one of the best in the globe. To top it off, they are committed to excellent quality and their customer service is superb.
Why Should You Choose Whiteside Router Bits?
Whiteside router bits have been rated as Number One and had the lowest number of chip outs when it was compared to other router bits tested. Some of the other bits tested during the study included Freud, CMT, Amana, Bosch, and Porter-Cable. The Whiteside bits were found to stay sharper for longer and in terms of price it is not the most expensive. It is even less expensive when compared to others.
Whiteside Router Bits are manufactured in the US and are made of thick carbide. They are also highly tolerant. High tolerant bits are less noisy and deliver quality cuts. They also have the little runout. You experience less noise and achieve smooth and cleaner cuts.
Take Home Tip
Any aspiring woodworker, who has just begun to learn the art and science of woodworking should get enough experience, and be certain they are committed to pursuing the routing expertise before they invest any money in purchasing the tool or any of the various bits available for routing. As a beginner, the quality of the tool and router bits should be top-notch from the very start.
Conclusion
The quality of the router bits will affect the quality of your cuts and ultimately the overall outcome of your project. Carbide tip router bits are harder and have the ability to hold an edge for much longer unlike those made from high-speed steel. However, the carbide router bits may be out of reach for the beginner since they are more costly when compared to HSS. Therefore HSS may have to suffice when finances are limiting.
Whiteside Router Bits are exceptional bits that come with beefy carbide as well as a flawless finish. All these exhibits the attention and expertise subjected to the bits during the manufacturing process. The Whiteside bits perform and are generally lowly priced when compared to similar bits from other manufacturers.