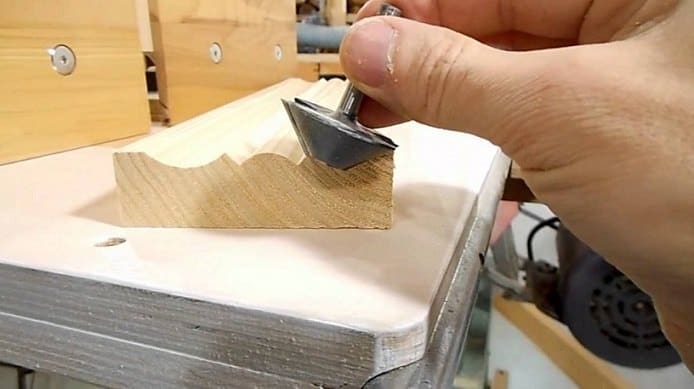 10 Best Router Bit Sets: Reviews & Buying Guide
Whether you're looking for the best router bits from companies which have a long history in tool manufacturing, or from a start-up brand, there are plenty of router bits to choose from. Your wood router is a versatile and easy to use power tool that is handy for a wide range of woodworking projects.
If you need to trim veneers and laminates, cut a variety of woodworking joints, route hinge mortises, and shape decorative edges, you'll need the correct bit in your router.
What to Look For?
You are probably here because you have a brand new wood router (or perhaps not happy with your current set of bits). And now you're looking for the best router bit set to get your router up and running.
Confusingly, the bits come in an overwhelming range of styles, types, sizes, functions, and qualities. Getting the right one might not be an easy task as many woodworkers tend to think- particularly for beginners.
To help you get the right bit set that blends well with your needs (and budget), I researched the key factors that define a highly functional. The post below details the results of this research. Hopefully, it'll help you pick the right bits for your router. Before we get into the different sets available here are some key factors to consider in your search:
Manufacturing material of the bit
Quality
Shank Size (e.g., 1/4″ or 1/2″)
Profile or shape of the bit
Price
Best Router Bits Sets Comparison Table:
Image
Description
Rating
Price
Yonico 17702 70 Bits Professional Quality Router Bit Set


** Editor's Choice - Best Router Bit Set **

9.0
Neiko 10115A Premium Tungsten Carbide Router Bits
8.1
Freud 91-100 13-Piece Hi-Density Carbide Bits
8.0
MLCS 8377 15-Piece Router Carbide Tipped Bits
8.3
Stalwart Multi-purpose 24 Piece Router Bit
8.2
Our Top 10 Best Router Bits Sets Reviews:
1.

Yonico 17702 70 Bits Professional Quality Router Bit Set Review:

The first thing you'll notice about the Yonico 17702 is how heavy the package really is. That's because you're getting seventy bits with half inch shanks.

That's impressive! These top-rated router bits also come with cutters. The bits are tipped with micro grain carbide for more durability. In addition, the high-quality bearings included are smooth and operate without trouble.

Yonico has come out with its 2017 version that features longer bits for easier work with router tables and handheld tools. There's plenty of room for you to adjust according to the woodworking project you're doing.

Because Yonico produces its tools from its own facilities, there is continuous improvement going on with its tools. If you were to buy each of the 70 bits that Yonico provides, you'd be forced to fork out hundreds if not thousands of dollars.

Thankfully, you don't need to do that with this convenient router bit set. When you buy the Yonico router bit set, you'll get limited lifetime warranties against defects. With good maintenance, though, this Yonico bit set will give you many years of useful life.
2.

Neiko 10115A Premium Tungsten Carbide Router Bits:
Imagine 80 high-quality bits all in one package. That's possible with this next option from the makers of the Tungsten. You might think that to buy all these bits will be a bank breaker. That's not so, as you can get all these various bits for a fraction of the cost charged by other brands.
This best router bit set for the money carries so many bits in one package, including seventy two-blade bits and ten three-blade router bits.
You can work with 25-degree trimming and 30-degree trimming, as well as flush trim; cove, beading, corner round, Roman ogee; Ogee flute, and Classical cove. Great flexibility is expected from this wide variety of router bits that will also allow you to work with various angles using bits from the 15-degree chamfer to the 45-degree chamfer.
You can also do V-grooving, keyholes and straight cuts using the bits included in this 80-bit package. Users have found that the Tungsten carbide is very hard and can stand up to high temperatures.
Some users have noticed that if the incorrect angle is used, some of the bits will wear down after only a few cuts. Where the Tungsten excels is the wide variety of bits available, something which has been an issue for other brands.
3.

Freud 91-100 13-Piece Hi-Density Carbide Bits:
Trust the Freud brand for the most technologically advanced cutting blades on the market. This manufacturer operates its own facility in six locations in Western Europe.
Freud is among few makers of woodworking tools globally that makes its micrograin combination of titanium and Cobalt – known as TiCo. This means that Freud router bits are among the best quality router bits in the world for maximum cutting life.
With any Freud bit, you can cut through boards with much ease and accuracy. Indeed, with Freud Hi-Density Carbide bits, high-quality standards are guaranteed. Users all agree that the Freud 13-piece Hi-Density Carbide router bits are well made and are fantastic to use.
Built to last, this is more resilient than many other router bits on the market. You really can't go wrong with Freud Hi-Density Carbide bit set.
4.

MLCS 8377 15-Piece Router Carbide Tipped Bits Review:
You'll find that this selection of best router bit set for beginners is not complete without the MLCS 8377 15-piece router Carbide tipped bits which you can order online or from your favorite tool supplier. This bit set is made of top quality Carbide tips, and you'll find bits of various sizes and styles.
The flexibility of MLCS 15-piece router Carbide tipped bits makes them an ideal choice for any woodworking project, where strength, size, and durability are the most important factors.
There are four straight bits in the MLCS 15-piece bit set. You'll also find one each of the rebating bit, V-groove bit, round over bit, roman ogee bit, 45-degree chamfer bit, hinge mortising bit, flush trim bit, cove bit, panel pilot bit, dovetail bit, and round nose bit.
This kit also comes with an Allen Wrench as well as a bearing to allow users to convert round over bits into beading bits. Even at a low price, you'll receive your 15-piece router bits in a strong wooden storage box that protects them from damage. Some users have however noticed that the straight bits might not work as effectively as expected – they become dull easily. You'll need to carefully select the bit you need for the project you will be doing.
5.

Stalwart Multi-purpose 24 Piece Router Bit:
Here's a good option from the company who makes the best router bits for you if all you need is a bit set that will get you started in woodworking. It's also great for persons who need commercial grade bit sets.
You might find the same set of bits being sold in certain well-known tool catalogs for higher prices. It's, therefore, a good idea to shop around for the deal that's good for you.
The Stalwart multi-purpose 24 piece router bit set is a remarkable router bit for the money, offering great features and performance in an easy-to-use package. Not everyone is however impressed as there have been cases where the bit has not held up to the pressure as expected. This might be as a result of a defective bit or incorrect use by some users.
6.

Hiltex 10100 Tungsten Carbide 15 Piece Bits Review:
Whether you're a professional or a complete beginner, you'll appreciate the Hiltex 10100 Tungsten Carbide 15 Piece bits. The first thing you'll notice, as you might expect from the Hiltex brand, is excellent build quality.
The Hiltex bits are so easy to use and versatile. If you're just getting to know woodworking, the Hiltex 10100 bits are a great starter kit for you. These top-rated router bits are not expensive, so you can get great deals from your hardware supplier or online.
These are also very sharp bits, which make working with different wood a joy to do. It might be a good idea to run your Hiltex bits at lower speeds in your router and feed it a little slower through your material to prevent your bit from becoming blunt too quickly. Overall, this is a great bit set to have.
7.

Freud Adjustable Tongue Diameter 99-036 Router Bits:

You can count on Freud to produce best quality router bits that are unparalleled in the market. Expect maximum durability from these bits that are carefully made with the most suitable materials. Freud uses a sophisticated process to make each bit that it sells. Red Perma-SHIELD non-adhesive coat and TiCo high-density carbide are familiar features of the Freud brand.

The great thing about the Freud 99-036 bits is that they can be adjusted. This means you can adjust to work with wood that is ½ inches up to 1 ¼ inches thick. It's easy to work with a wide variety of wood including the Zebrawood, Purpleheart, Bloodwood – any hard or soft wood you choose. You can create grooves and tongues of various widths in .004 inch increments.

This you can do by inserting shims between your cutters. Notice that each bit carries its own set of shims to make such tasks easier. As long as you make sure to shim each bit by the same amount of space the groove and tongues you make will always match.

That's great for tongue-and-groove joints for cabinet doors and other similar work. You'll be happy with the results as these bits will work well in giving clean and precise cuts. Of course, if you want your bits to last as long as possible, take good care of them by keeping them clean and not allowing them to get too hot.
8.

MLCS 6077 Woodworking Carbide tipped 15 piece bit :
If you love doing woodworking projects of any kind, the MLCS 6077 Woodworking Carbide tipped 15 piece bit set does a great job of making you work like an expert. These are the best quality router bits that are tipped with carbide.
Your set contains one each of round over dit, dovetail bit, Roman Ogee bit, rebating bit, hinge mortising bit, 45-degree chamfer bit, round nose bit, flush trim cit, cove bit, V-Groove bit, panel pilot bit, and four straight bits.
This set also comes with an Allen Wrench and a bearing that you can use to convert round over bits into beading bits. You will also get a wood storage box for your bits. You might also be surprised that these bits are quite sharp – much sharper than you might expect.
Not everyone may be impressed with this brand of bits, but you'll certainly get more for your money. As with all bits, make sure that you choose the correct bit for the task, and fit it properly in the router to prevent damage.
9.

Whiteside Router Bits 401 Basic Router Bit Review:

Most professionals recommend the Whiteside bits as the best router bits out there. They are also priced for someone on a budget. You will receive a variety of bits, including rabbiting bit; flush trim with 1″ cutting length; straight bit; round over bit; a cove bit; 45-degree chamfer bit; and a straight double flute bit.

Whiteside bits are built for the tough jobs they will be doing, so you don't need to worry about doing any sanding after routing.

The finished surface is very smooth. These bits also make routing painless and simple. Once you begin cutting, you'll be happy you had chosen the Whiteside bits for your project. Don't fall for cheap imitations out there.

Take the time to check out the most durable and flexible bits that are right for the job. There's nothing worse than spending your money only to find yourself with worthless bits that can't do what you want. If you can afford a complete bit set that offers variety, then you're likely to be most pleased with these Whiteside bits.
10.

Dremel-692-6-Piece Router Bit Review:

You can bet the Dremel-692 6-Piece Router Bit is a great addition to your woodworker's toolkit. This router bit set carries six router bits that can be used on any high-velocity router. It's also made of top quality steel.

Expect your router bit set packaged in a plastic case that you can use again. You can use these bits for mortising wood, inlaying, routing (of course!), and working on any wood and soft materials.

Straight bits are so versatile, and the piloted edge bits will help you to make those personalized details in your moldings, wood frames, and any craft you care to produce. You can do a wide variety of jobs with the Dremel-692 six piece bits – anything from light to heavy repairs, and renovation projects.

With this tool from the manufacturer who makes the best router bits, you'll rest assured that you have just the bit you'll need for the job. If all you want from a router bit is flexibility and durability, then the Dremel-692 6-Piece Router Bit should certainly be on your list.
Router Bit Set Buying Guide: What To Check?
Material
Three primary materials are used to manufacturer router bits. Why is it important to look at these materials of your bits?
It's simple; the material determines the cost of the bits and what you'll use them for.
The three standard materials for making bits are:
1. High-Speed Steel
Router bits made from high-speed steel are usually intended for use with softer materials. This arises from the fact that this material is the softest of the three materials- so it can't maintain its edge like the other two materials below.
Unsurprisingly, bits made from high-speed steel are more affordable.
I'd recommend these bits to folks who are just looking for bits to use for recreational purposes, or those who use the routers occasionally.
2. Carbide Tip
Carbide is quite stronger than high-speed steel. It's used to design the cutting edge of bits (that is, the carbide tip).
Unlike the above material, the carbide tip can maintain its edge for much longer, plus it can successfully cut harder woods and metal. For this reason, I'd recommend carbide tip bits to all professional woodworkers who use their routers on a regular basis.
However, you'll need to spend more bucks for these bits. But this is a non-issue, considering that you'll get something that lasts for much longer while handling its intended job perfectly well.
3. Solid Carbide
If you're looking for the strongest and the most durable bits to use with your wood router, go for the solid carbide models.
Such bits allows you to handle heavy dust jobs on the hardest materials you can think of. Their edges remain functional for longer, allowing you to use them for more extended periods of time.
The longevity of solid carbide is unrivaled.
Needless to mention, these models will come at higher prices than those made from the two materials above.
In conclusion, the higher the quality of a given material, the more expensive it costs (and the better the performance and the longer it lasts).
Quality
Next, you should pay special attention to the quality of the bits you want to buy. This is essential keeping in mind you're about to make an investment that you want to last a lifetime.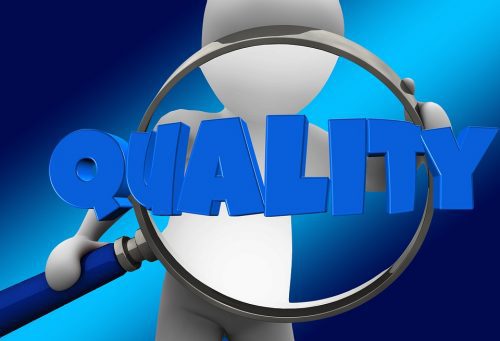 The hardness, as well as the overall balance of a bit, will quickly tell you the quality of a bit.
A top quality bit should come with carbide cutters that are well sharpened to form a fine edge for precision wood cutting. Besides, they should come with sufficient thickness to endure multiple regrinding. That is, the brazing joining the carbide tip and the bit should always remain even with every grinding.
Above all, a quality bit should come with more body mass to minimize the workpiece kickbacks risks. This is based on the fact that a greater body mass keeps the bits from biting deeply and "sticking on" your material.
An added benefits of greater body mass- efficient heat dissipation to keep your bits sharp for longer!
Shank Size
When it comes to the shank size of a bit, there are two standard measurements- 1/4″ and 1/2″.
Before buying a bit, ensure you understand what size of bit shank it accepts. Most beginners might not know this, but some routers accept both the ¼" and ½" bit sizes. Others accept only the ¼" shank size.
If possible, go for the ½" shank-sized bits.
I'll tell you why…
These bits tend to offer you better stability while reducing the overall vibration effect. They produce an ultra-smooth cut. Above all, they've got an extended cutter life.
Profile
The profile is the term used to describe the shape of the cutting edge of bits. The ideal shape for you depends on your work needs or what you want to achieve with your wood router.
Below is a quick list of the most common router bit profiles available on the market:
1. Straight Bits:
As the most popular and most used router bit profile in all workshops, straight bits allows you to cut straight into your material to form a dado (the name for a shallow groove cut that will enable you to join another wood to your workpiece).
Such a cut has many numerous explanations, which explains the reason for the popularity of this bit profile.
Keep in mind the bits come in a variety of diameters and lengths to suit your specific wood cutting needs.
2. Flush-Trim Bits:
From its name, it's to tell what these bits do. They excellently trim the edge of a given material flush such that it matches the edge of an edge of another one.
The bits are usually guided by a pilot bearing that has the same diameter as the cutting section. The bearing can be located at the tip or the base of the bit.
3. Rabbeting Bits:
These bits are also self-explanatory, just by looking at their name. They're intended for cutting a rabbet (or a shoulder, if I may) on the edge of your workpiece. As an experienced woodworker, you know that a rabbet finds great usage in connecting pieces together.
Like the previous bits, rabbeting bits are also guided using a pilot bearing that spins at the tip. Because they come in a set comprising bearings of different diameters, they allow you to create rabbets of your preferred size.
4. Edge-Forming Bits:
These bits are helpful when you want to create a decorative edge in your workpiece. They're usually used to make the final decorations for a project in which the edges have already been established.
These bits come in variations to suit your edge decoration goals. The round-over help you cut a rounded edge of a specific radius, such as ¼" or 1/8"; edge beading variant bits (also known as beading bits) cuts a half or quarter inch circle profile; ogee models produce variations of an S-shaped profile; cove bits help you create a concave quarter.
Most of the edge-forming bits come with a pilot bearing for even more perfect edges decorations.
5. Chamfer Bits:
For those looking for the right bit for cutting beveled cuts that are angled to look larger at the bottom and smaller as you move towards the top, look for the chamfer router bits.
6. Molding Bits:
Like the edge-forming bits, molding bits come with a taller design and feature a variety of profiles that help you complete the edges of a molding.
In other words, molding bits bring all the edge-forming profiles into a single bit!
However, ensure you use these bits ONLY when your router is mounted on a table for safety reasons.
7. Specialized Bits:
Last, but not least, we have the specialty bits that are designed to execute special tasks.
Some of the top examples of specialized beats include the stile and rail, panel raising, dovetail, drawer-lock, lock-miter, and finger-joint bits.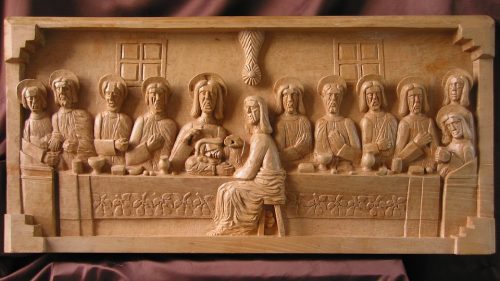 Price
Don't forget this single most important factor in determining the ideal router bit set for you.
After making a list of bit sets that come with all the features you need, you can go on and check their prices and settle on one that matches your budget.
But don't sacrifice quality just to save a few bucks.
Bonus Tips:
Final Verdict
You don't need to be a complete professional to appreciate some of the best router bits that the market can offer. You have seen from our shortlist some of the top rated router bits any woodworker would enjoy.
Many of the options are actually within Best budgets, and you can get value for money. Certain well-known brands are represented here, such as the Freud, Yonico, and MLCS. Users have been quite impressed with these router bits and have endorsed them for their strength, durability, and flexibility. Just take care to ensure that you choose your bits carefully to avoid frustration whenever you're working with wood.