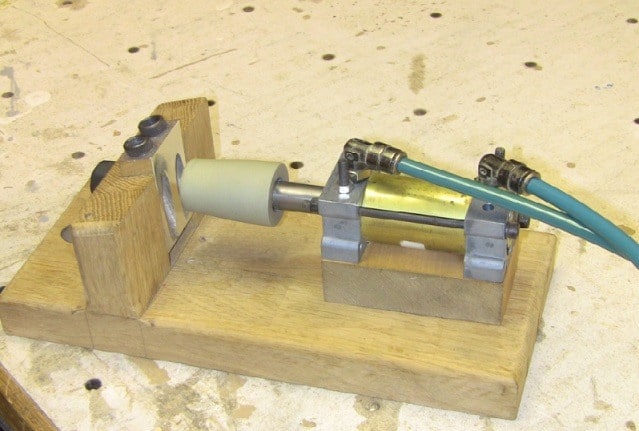 Best Pocket Hole Jig: Reviews Of The Top Brands 2018
While working with any joinery, screws are the essential materials that we need to fasten the chunks of woods. Though they're inevitable part of our woodwork, in capability to hide the attached screws can taint the beauty of the whole structure. So, if you're like me and keep aestheticism at first place, you'll want all pieces of your furniture ready to be exhibited without any screws visibility. That being said, have a pocket hole jig that'll not only help you hide those scar-like screws but also will ensure a strong fitting to get an organized look.
Why not a biscuit joiner?
While joining pieces of woods, the first and foremost thing that what we look for is the Strength. Sad to say, a biscuit joiner fails to supply you with this primary need. Of course, it'll help you complete the project maintaining great alignment. And it's simple gluing task will also attract your hasty mind. But what will you do if your furniture collapses due to those loosely connected planks even after doing everything in an aligned manner?
Here you'll find a jig comparatively long-lasting and competent of enduring various rough forces.
Other distinctive benefits you'll enjoy using a Pocket Hole Jig–
Precise in its grip
Easier access to narrow corners
Minimal fuss & refinement
Powerful joints with metal screws
Durability even while repairing the existing pieces of stuff
5 Best Pocket Hole Jig Reviews

Let's face it- All jigs are not meant for you. Each one comes with different features. All for some good reasons obviously. Best suggestions are provided below. Choose according to your need.
1.Kreg R3 Jr. Pocket Hole Jig System
Being one of the bestselling products in Power Tool Accessory Jigs category, Kreg R3 Jr. Pocket Hole Jig System has swooped up the title of Amazon's choice. It comes with all the qualities that any other jig offers for almost thrice the price.
Just one thing to keep in mind and you'll easily fall in love with this fabulous mending tool. This kit can tackle slices of wood with a certain range of compactness. Even if you're in need of fixing an established joinery, make sure that specific section meets the measurement of 1/2-Inch to 1-1/2-Inch.
Picking it up, you lose the dream trait- chips accumulation port, that other jigs from Kreg used to offer. But it has got some different characteristic to compensate the absence of that dust assembling cloak. You'll see 1 chip relief hole for each drill guide hole. They not only help to get rid of filth surpluses but also reduce drill-torque. It also serves to lengthen your drill bits. And finishing the task in one take is possible when you've this fantastic tool in your kit collection.
For creating perfect pocket holes, fastening the device with your furniture properly is very necessary. Here, you'll find its clamp pad adapter beneficial. You can take support from any usual bar clasp, C-clamp, or Kreg Face Clamp. However, the latter one is very much effective in producing holes swiftly. If you care more about the device's stability, the included case is always there to help you protect it during a long-adventure.
This highly affordable kit comes with a lot of accessories -the drill and drive bits, pocket hole screws of 5 different sizes and depth collar with hex key. All these have made this model a valuable package capable of grabbing a wide number of carpenters' attention. You'll also appreciate its lifetime warranty.
2.Kreg K5 Pocket-Hole Jig
A lot of companies are manufacturing pocket hole jigs. Then why Kreg's name echoes everywhere? Have a look at Kreg K5 Pocket-Hole Jig and you'll know their secret success recipe. Starting from the fore-mounted grip handle to the drill conducting bar, its top-notch traits will keep you awe-struck.
While working with a jig, the most frustrating thing you'll face is the flakes flying over here and there. But Kreg K5 has come up with a dream-like spinning dust-collection port so that you don't need to think of that annoying side-effect. So, from the very beginning of your building the wood piece, you'll have a peace of mind. Because no dust means less after-work.
The days of tools or lock nuts for adjusting purpose have gone. The ratcheting clamp device comes handy to exclude the adjustment issue matching the wooden boards' thickness. Besides, you'll particularly love its amazing removable support wings that boast multi-faceted uses- you can store tiny equipment like screws, drill pins inside the framework. Again, a huge chunk of wood can rest on the wings' surface for better drilling.
No matter you're aiming for a maintenance task or handling a whole big project, this jig loaded with features will help you finish the task before the target date. Now, let's talk about things we haven't touched yet. If the holes created by the drill looks like scars on that piece of work, fill in the cavities and get an instant furnish look.
3.General Tools 850 E Z Pro Pocket Hole Jig Kit
Well-known in the Pocket Hole Jig space, General Tools' 850 E Z Pro Jig Kit is a splendid choice for buyers in pursuit of a great amalgamation of price, features and ease-of-use. To help you start working right after unboxing the kit, different type of accessories, such as- 25 wood hold plugs, 50 square drive screws (Coarse and Fine threads) accompany it.
Professional joiners love this exceptionally lightweight jig for they can carry it with them. For outside home projects, for example, during camping if you need to build boxes or such with planks, its portability and ascending on bench features will come to your aid. In addition, having it inside your toolbox, you'll never feel like you're dragging excess weight.
Its aluminum extrusion along with the tough steel bushings has prepared it well to react in a favorable manner to heavy usage. While transporting, there always remains the fear of getting the kit damaged by some unexpected hit. But inside the stiff plastic case that comes with the package, protection isn't compromised anyway.
So far as its versatility concerned, it lags behind a lot of pricey models. You can make room for sneaking screws precisely even in hard-to-reach places. Its infinite functionality comprises leg and rail joints, wooden chest building, tying photo frame and what not! In fine, 850 E Z Pro Jig means you won't need to worry about any squeeze spots and from the very first use, you'll realize that making flush, corner and angle pocket holes with it are nothing more than a plaything.
4.Kreg K4MS K4 Master System with Pocket Hole Screw Kit
If doing a great woodwork with the ultimate precision is your main concern, K4MS Pocket Hole Screw Kit belongs to the Kreg should be your first choice. Featuring 1/8-inch progressive settings, it allows you to get a better regulation during various complex projects. Within the apparatus, you can set objects with thickness ranging from 1/2-in. to 1-1/2-in. so to make your working with them easier and quicker.
Plus, taking the help of the patented 3-hole drill guide, you can comfortably and minutely make three holes with a regular space amidst each. Beyond its mainstream features, it assists you to complete the work keeping the environs neat and tidy. Thanks to its dust collection shroud that lessens the struggle of sweeping, mopping or cleaning the work area later. Amazingly, it also supplies an extra glow that will compel the people talk about your woodwork years after years.
Witness its adaptability in terms of indoor and outdoor use. The detachable drill guide also aids to mount it on your table top. But if you're planning to move in another region with the hope of getting better and wide space to work, you can still have it with you. Because the separable drill guide has made this jig wonderfully transportable.
Bottom line, when money isn't your problem, there's no better option than K4MS. Regarding the question of durability, it'll not only lend unbreakable bond between the wood pieces but also it itself will survive the test of time. So, give a free vent to your sense of craftsmanship and it'll certainly reach a new level of achievement with this kit.
5.Drill Master Portable Pocket Hole Jig Kit
Drill Master Portable Pocket Hole Jig Kit is a standout option for the wallet-conscious shopper. It is truly a unique jig, with a level of flexibility that is unparalleled to any other jigs available in the market. Its great features are well-suited and best for accomplishing giant enterprises. Whereas other pocket hole jigs are vulnerable to outside weather and hence, you need to use two different jigs for indoor and outdoor works, its aluminum anodized body acts like a heaven made pair for both situations. Feel free to execute the carpentry in the open space under the sky with this tool.
Inconstant center distances in it allows you to work with boards of different thickness. Unlike the tiny jig which users with large hands find complicated to operate, this jig kit's rigid switching clamp is praiseworthily rewarding for all sort of consumers in case of place adjusting of the holes. Again, the solid steel drill guides assure accuracy at its best form.
Counting the downsides that you may want to ignore- Firstly, scarcity of long driver bit and top-class screws. As a solution to this problem, manage to collect the supplements to match your need. Secondly, the absence of wood-residue collecting feature seems to some DIYers a pitfall. But, if you're not terribly concerned about dust, flakes or whatsoever, Drill Master Jig Kit is the nicest choice for such an incredibly reasonable price. In fine, this easy to use tool is an exceptional weapon to hide the screws of your cabinet very dexterously. And, we encourage you to bring out the real gleam of your furniture more boldly with it.
To conclude, meeting the better consequence requires a good pocket hole jig. Whether you're a pro carpenter or a DIYer, with the proper selection of this quick tool, big projects like building a chest of drawers will be a snap. Having a drill and a saw along with this device, you're good to go.