Where Do You Find the Best Wood Carving Patterns?
Wood carving is a form of art that has been in existence from the dawn of history. The carved patterns add an aspect of beauty as well as an aesthetic value to a finished woodwork product. Most of the known patterns are a representation of naturally occurring objects in nature but quite a number of them are created through the imagination of an artist to bring forward a message or an idea. Whichever the case, wood carving patterns bring an impressive and fascinating outlook of a finished woodwork and this is evident from scores upon scores of objects we come across every day. But the question is, where do you find the wood carving patterns?
Internet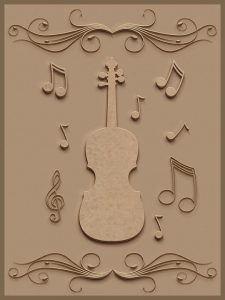 There are many sources you can find breathtaking wood carving patterns but with the prevailing internet use, you can easily access a number of pages online to download patterns of your choice. The internet can be a source of great inspiration especially when you have little or no time at all to devise your own motifs to carve. As such, there are a number of sites you can download woodcarving patterns for chip carving or for relief making. It could be a high relief, mid-relief, low relief or shallow relief.
From the internet, you can download different types of wood carving patterns and apply them in your projects. However, there those patterns that are downloaded in form of 2D CAD file format or vector file formats. With the decorative 2D patterns, the entire collection of patterns is in the form of vector images. These images give you an option of using different colors and scaling them so they can meet all your woodcarving needs. Also, you can make a few modifications on these patterns or vectors using graphics vector software.
There are different steroide kaufen clen max deutschland types of software on the market but the recommended ones to use are the Adobe Illustrator, the, and an AutoCAD or Inkscape. Therefore, you can download 2D Patterns and then incorporate architectural decorative 2D-pattern in the design you are going to make.
Books
While the internet has made everything possible at a click of a button, you should never forget the old adage, " old is gold". With that in your mind, you need to realize that much of the information uploaded on the internet traces its source from books. This implies that books could be a great source where you can find unique woodcarving patterns to give you an insight into what you are looking for. Despite the negligence that has taken the toll on many people, the culture of reading books should be one of your priorities in enriching your knowledge.
It does not mean that you start searching for wood carving patterns from any other book. Otherwise, you will have to read volumes upon volumes of written materials for you to get what you are looking for. Perhaps, you might give up halfway. To avoid such incidents, you may start by researching relevant topics as you go along. If you feel that the information you are searching for is not adequate, you can go ahead and book a place in a public library and do a bit of research as you compare different wood carving techniques and patterns, and may be different techniques from a multitude of authors.
At the end of it all, you will not fail to find wonderful patterns that you can copy and use them later. But before making a copy of someone else's work, you need to understand rules pertaining to copyright and if need be, seek permission first from the publishers or authors. Information from written materials could be another way you can source for wood carving patterns for your project.
Professionals
Lastly, you can approach a professional within your location and learn a great deal about what wood carving entails. In fact, you stand to get first-hand information from the horse's mouth and you could even get an opportunity to learn the practical aspect of wood carving. Perhaps, this could be a better way of seeking information and learning from experience.
Need help finding a router table… check out our guide.
Conclusion
Wood carving is quite fascinating and you can imagine that impression on your face once you accomplish your task. Your design of the carved patterns could inspire millions and also make others unleash their potential through wood carving techniques. From the sources mentioned, you can learn a lot and improve your skills.